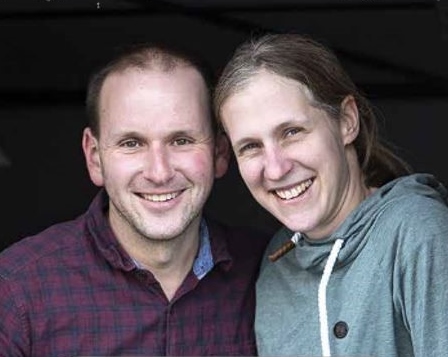 We have been running the Fellacher Bed & Breakfast since February 2021 and look forward to welcoming you. Chrigel is a native of Adelboden, a farmer and postman by profession. He likes calves, cows, letter-carrying and meeting people. His favourite machines: "Muli", Twister and cow trailer. Katrin comes from Oberaargau and is a tourism specialist by profession. She likes haymaking, alpine cheese, books, biking and winter sports in general. Her favourite machines: PC, hay crane and the Zyliss.
Products from the Fellacher
We sell alp cheese from our cows, which are summered on the alp Tiefenboden in Adelboden. In addition, we butcher from time to time and produce delicious dried sausage and dried meat, and offer mixed packages with beef.